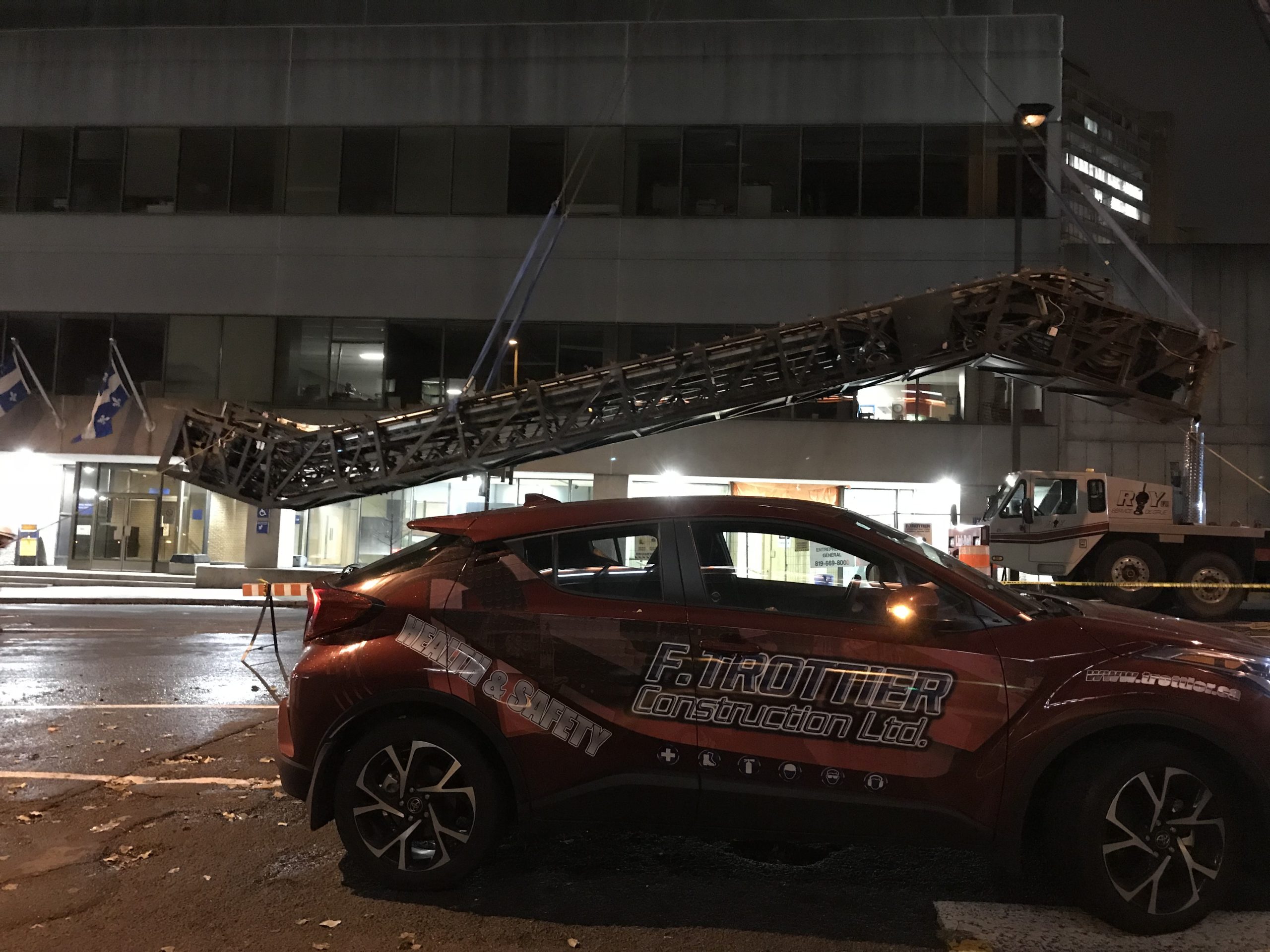 Modernisation des escaliers mécanique 5 & 6
This was an especially complex project due to restrictions based on the logistics of the site. Working within the space of both Aménagement Granrive and the SQI, presented some challenges, including two fire alarm and sprinkler systems, security requirements in the SQI, and work permit procedures. The work completed included:
• Replacement of two escalators and lobby fit-up.
• Repair of concrete planters including waterproofing, repairs to sidewalk and slab below escalator, ceramic wall and floors, new lighting fixtures and ventilation, new sprinklers and relocation of existing ones, custom scaffolding finish high ceilings above escalator, new glass doors and curtain wall, demolition of roof to crane out existing escalator and crane back in a new pair, reconstruction of roof, metal flashing on parapet, suspended ceiling, drywall & paint, custom stainless steel finish around new escalators, stainless steel metal signage.
Project Info
LOCATION:
TYPE: General contracting
DATE: